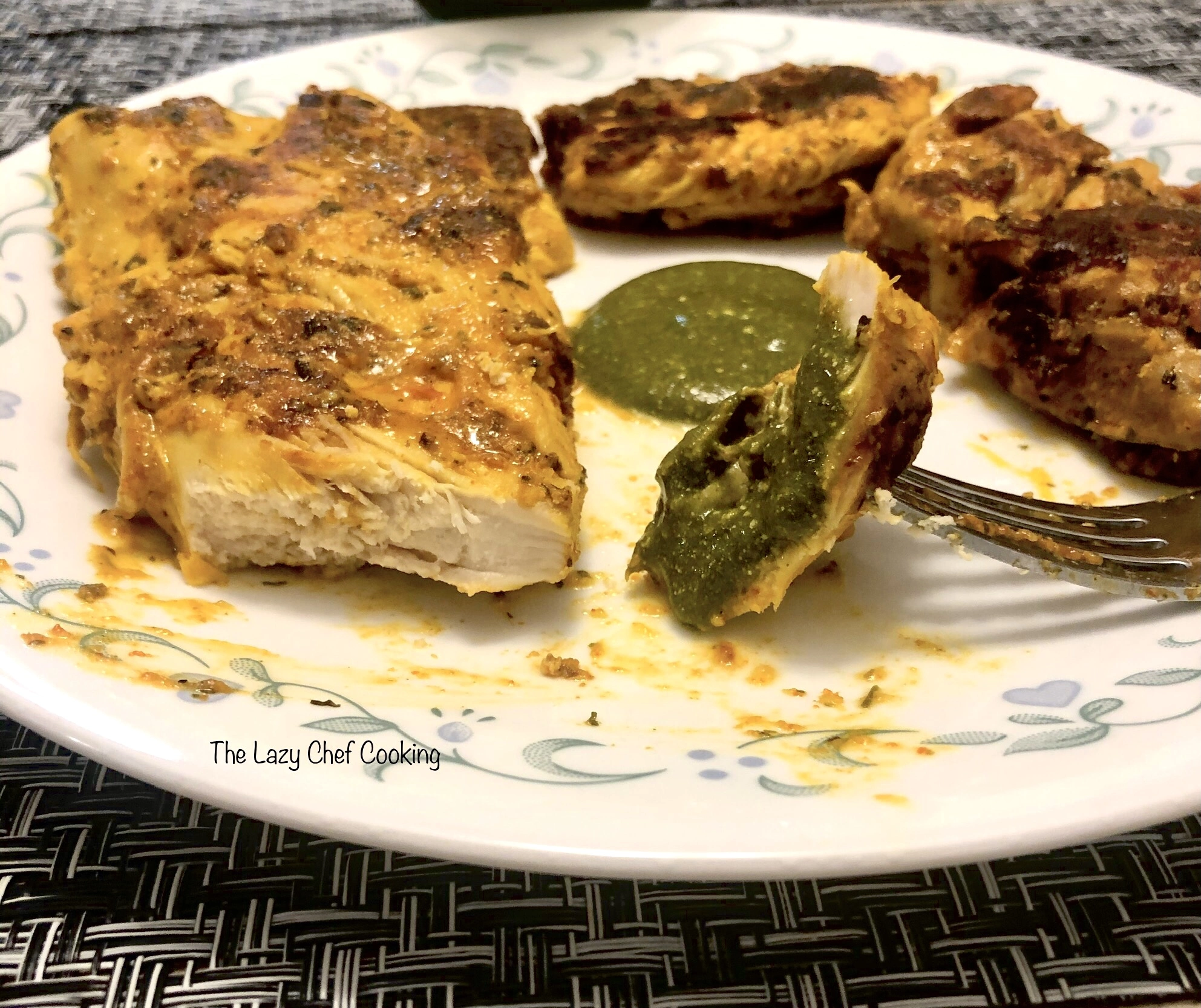 Easy KETO Chicken Breast: Delhi Style Tandoori Recipe
Make juicy chicken breast with this quick Delhi-style tandoori recipe. Perfectly KETO!
Tandoori Chicken Breast
Craving some delicious Delhi Street Style Chicken!! Even when every kind of chicken dish is available, sometimes one really does miss that Delhi flavor. That charcoaled tandoori chicken served with the spicy chutney and rumali roti.
Today, I bring you Delhi Street Style Tandoori Chicken Recipe. Go ahead try it out and give your taste buds a treat ??
Let's get started.
Head to your kitchen, open up the fridge and get that chilled Yoghurt out!!
No need to hang the poor thing to make a "Hung Curd" or "Hung Yoghurt" The Original works just fine too.
Also grab that GG paste please!!! What's that – Ginger Garlic paste – see I am lazy expect some shortcuts ?
Oh wait, Lemon too… we need that.. Andddddd of course the most important ingredient, the one that we're supposed to eat after it's made. Chicken!!!
Here's a list to get you sorted and going –
Easy Juicy Chicken Breast - KETO - Delhi Style Tandoori Chicken - Quick Chicken Recipe
Cuisine: Indian, Pakistani
Difficulty: Medium
Total time
1
hour
10
minutes
Ingredients
Chicken Breast – 1lb

Chicken thighs – optional

Yogurt – 1 tbsp (should be enough, if not, add 1/2 tbsp more)

GG paste – 1 tsp

Oil – 1 tbsp for marination and 1 tbsp for cooking

Salt – to your taste

Red chili powder – to your taste

Turmeric – 1/4 tsp

Ground Coriander / Dhaniya powder – 1/2tsp

Chaat Masala – 1/2 tbsp

Ground Cumin / Zeera Powder – 1/2 tsp

Garam Masala – sprinkle a little

Mint leaves (fresh or dried – sprinkle some

Cilantro leaves (fresh or dried) – sprinkle some

Crushed Kasuri Methi / Dried Fenugreek Leaves – sprinkle some

Besan / Gram Flour – 1 tbsp

Lemon Juice – about half a lemon
Directions
It's Marination time now –
Wash & clean the Chicken
Slice it in half. Try and do it from the middle
Put them in a bowl
Mix up and cover and put in the fridge for about 4 hours. You can do 1 hour too, but the more time, the better the marination.
While the chicken is getting marinated, let's put our brains on how to make it now.
Well, I have these options; in case you have another one please do let me know in the comments. I'd be happy to try them out, too 😀 The options I have used to cook it are –
Gas / Electric Grill / Barbecue Grill / Air fryer / Oven too (though it comes out a bit dry!!)
Today we prepared in a frying pan, so let's get cooking. I will share the method for Air Fryer Electric Grill and BBQ Grill too.
Heat the pan and drizzle some oil or ghee
Place the chicken pieces
Cook on medium heat for 5-7minutes
Flip and cook the other side
Flip again after 5-7minutes
Do Not Cover & Cook
After about 20 – 22minute —— Voila – Juicy & Tender Tandoori Chicken is ready …
Sprinkle some Chaat masala & Lemon Juice (optional, but this definitely enhances the taste)
Serve this delicious meal with your favorite dip/chutney. Eat it just like that or with Rice, Naan, Chapati, or Bread ??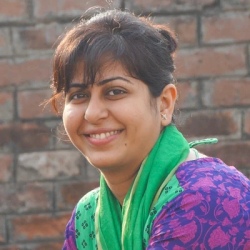 Latest posts by Vanshika Siddiqui
(see all)